Leading Villa Movers in Dubai
Looking for a reliable and professional moving company in Dubai to relocate to a new Villa in Dubai, UAE? Look no further than Villa movers in Dubai! Our team of experienced and certified movers will take care of all of your Dubai Villa moving needs, from packing and loading your belongings to coordinating the entire move. We understand that a relocation can be a stressful experience, so our team is available 24/7 to help make the process as smooth as possible. Contact us today to learn more about our Villa moving services in Dubai.
RC Movers is a professional and reliable Villa moving company in Dubai. We offer our customers an efficient and cost-effective Villa moving service. We have an experienced and qualified team of movers who are committed to providing the best possible service. We use the latest and the most reliable technology to move your belongings. We also offer a free packing and unpacking service. We understand that moving can be a daunting and stressful experience, which is why we make every effort to make the process as smooth and stress-free as possible. We have a wide range of moving services to choose from, including local, international and long-distance moves. We also offer a range of moving equipment, including trucks, trailers and trucks. Contact us today to learn more about our Villa movers in Dubai.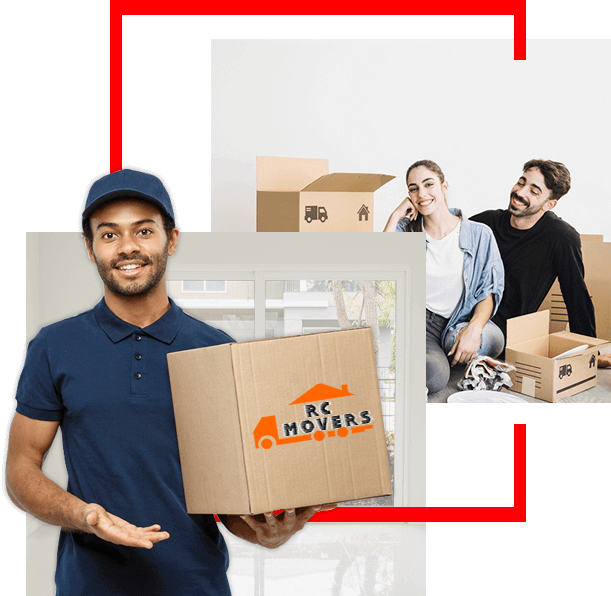 Professional Villa Moving Services in Dubai
Villa Shifting can prove to be a tough experience emotionally and physically. RC Movers, a well-known company for Villa movers in Dubai, will support you in making your Villa shifting in Dubai a hassle-free experience. We are committed to providing the highest quality Villa moving service available, and we are always available to answer any questions or concerns you may have. If you are looking for a reliable and affordable Villa moving company in Dubai, then Villa Movers in Dubai is the perfect choice for you. Contact us today to learn more about our Villa movers in Dubai.
You can find lots of movers in Dubai who claim to be the best in Dubai, but you never know their reliability because you never saw them working before. You must be thinking yes that's true but then how to know which company to choose? . Contact us today to learn more about our Villa movers in Dubai. Moving to a small Villa is a fairly not difficult task because you have a very minimal amount of furniture and belongings that you need to transfer to your new Villa. You can move your studio apartment even without movers with the help of your friends and family. We provide the best Movers and Packers Dubai services with hundreds of happy customers we've moved in past years and counting. Villa move is not just taking stuff and toss it into the truck and unload in the new Villa. As being a trusted Dubai Movers and Packers we care about the expensive furniture our clients have. We always come up with unique techniques. We always take every move very seriously. We have a plan that works perfectly to move your Villa safely and on time. . Contact us today to learn more about our Villa movers in Dubai.
Frequently Ask Questions (FAQs)
Can I get an Estimate?
If you want a written estimate an estimator has to come to your home to do a visual inspection. A written estimate is given and has a not to exceed price listed.
Do movers and packers pack everything?
Yes, our professional packers and movers carefully pack everything before starting the transportation process. All items will be moved safely, including services like packing, disassembling furniture, loading, unloading and fixing them at the best of your room/flat. They follow all the requirements to make the move perfect.
Do packers provide boxes?
The packers bring anything they need during the moving process along with them. You do not need to provide anything to them. It is their job and they are well known for their work. Movers And Packers In Dubai – Movers In Dubai – Moving Company Dubai – Professional Movers Dubai – Dubai Movers Packers – Movers And Packers In Sharjah – Movers And Packers In Abu Dhabi.
What items Movers can't move?
Movers wouldn't move Food items, Valuables, hazardous items like Weapons, chemicals, Poisons, Fertilizers, Liquors, Gases, perishable food items, other similar items.
How do I find a local movers?
Finding the best movers in Dubai is not a difficult task. You can just simply search the term "RC Movers Dubai" in google and you'll find RC Movers at the top results as rcmovers.net. So, you can book your query through the booking form or send us WhatsApp Message at +971-52-2730064.
How much movers and packers cost in Dubai?
The cost of RC movers Dubai starts from AED 399, However, the cost depends on the relocation of items that you are going to relocate from one place to another. Movers in Dubai have very affordable packages for our clients. The cost of moving may vary from client to client as per their requirement but usually, for 1BHK, it is under 1k to 1400 AED including all the services.
hanif mohammeed
August 6, 2022.
excellent service, well organized any special requests will be managed
Glow restaurant Lounge & Cafe
July 5, 2022.
Highly Professional staff!
Natalie Bester
May 25, 2022.
We had a very good experience with Sarfraz and his team! They were extremely friendly and did more than was expected. We moved from a 3 to a 2 bedroom in the same building. Very happy customers.
Manoj Kulkarni
May 20, 2022.
Reliable team and efficient service
One of the best transport company in town so far definitely will recommend to friens and family in future.
Good and professional
Anees Ahmad
May 17, 2022.
Staff are very friendly. The behavior of staff is very polite. When I move in or move out I call to the company and they gave me best service. I recommend this company to my friends